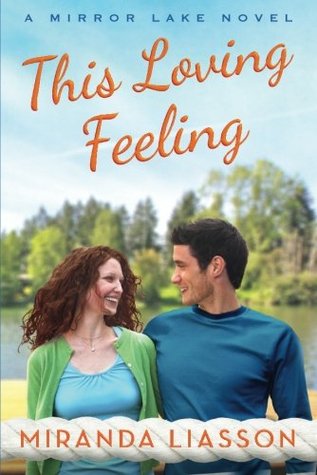 Synopsis:
Samantha Rushford's future looks bright: the high school art teacher is getting ready to leave Mirror Lake and move to Boston with her ambitious boyfriend, and she hopes a diamond ring is just around the corner. But her past still has a hold on her—especially the bittersweet memory of her rebellious ex, who kissed her passionately before he left town without a word.
Since then, Lukas Spikonos has parlayed his rebel ways into life as an up-and-coming recording artist. When he shows up for a surprise gig at the high school prom, Sam is more dumbstruck than starstruck—he used the words of a poem she wrote about their breakup to create a number one hit. But Lukas hasn't returned just to impress students; he's facing some real-life responsibilities and needs Sam's help. But she has her own unresolved issues about the life she wants to lead. Will the music—and the pull of true love and family—put their hearts back in harmony?
Genre: Contemporary Romance
My Review
:
This Loving Feeling
is an interesting addition to Mirror Lake. Ms. Liasson takes the "first love second chance" approach and ups the ante with a current boyfriend, a celebrity ex, and a child. The back and forth between Samantha and Lukas was fun to watch - they have a comfortable reparte. I also enjoyed reading the aspects of the story that bounced back to when they first met, although there were a couple of times I had trouble telling whether I was in the present or the past.
I almost felt sorry for Sam at the beginning because I feel like she had lost herself in her boyfriend. I was pleased to see her find herself and her strength as the book progressed. Childhood trauma had given Samantha a flawed self-worth and Lukas was the one to help her as a teen, and it took him coming back to realize she'd lost herself again. It was a great story of redemption and finding your true love.
Disclosure: I received a free copy of this book in exchange for an honest review.
Links:
Goodreads Amazon
About the Author: